E‑invoicing
Exchange Peppol e‑invoices for free. Yep, free!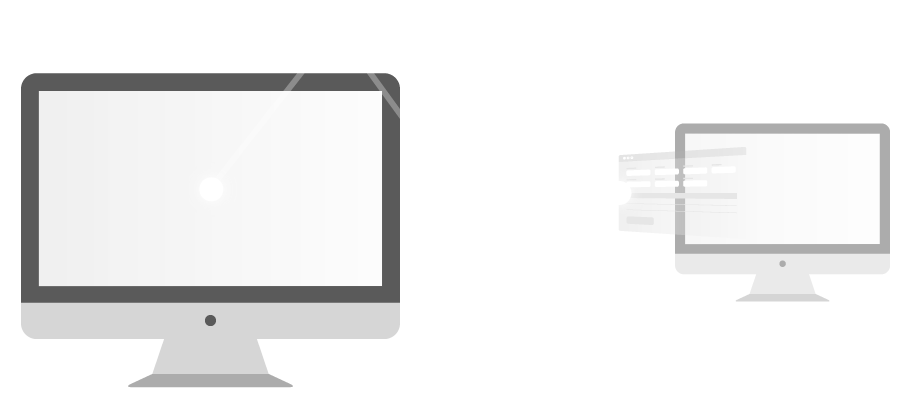 What is e-invoicing?
E-invoicing enables organisations to send and receive invoices electronically, directly between their software and that of their customers and suppliers. No PDFs, no entering an invoice manually — it's all automated!
You can think of it like a telephone network – your phone and your friend's phone are corners one and four, and your network provider (like Telstra, Optus or Vodafone) are corners two and three.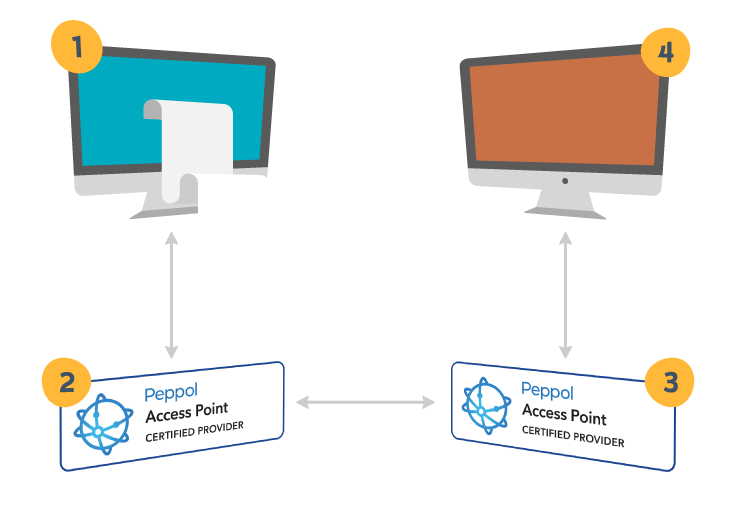 Save money
Studies have found that it costs $30.87 to process a paper invoice, $27.67 a PDF invoice, and only $9.18 to process an e-invoice.
Invoices are processed faster
The average e-invoice is processed in five days (compared with 23 days for a regular invoice). And if you're a supplier to government, they promise to pay eligible e-invoices in five days.
There are less errors
The e-invoicing process removes a lot of manual data entry. Your customers will receive e-invoices straight into their accounts payable software, reducing data entry time and errors.
It's secure
Security measures, like encryption at rest and in transit, are implemented throughout the e-invoicing network so your data remains secure along the way.
Free to use
Zilch. Zero. Nada. Join today and start exchanging e-invoices for free. No strings attached.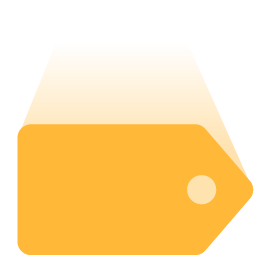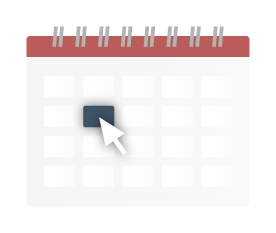 Get started today
E-invoicing doesn't have to be scary. We've made it as simple as possible for you, so getting started only takes minutes and you can start sending e-invoices today.
Receive updates about your invoices
Response messages let you know if an invoice has been accepted, is waiting to be processed and even if it's been rejected. Many e-invoicing providers can't receive invoice responses, but we can. Feel confident of full visibility of invoices and peace of mind the payment is on its way.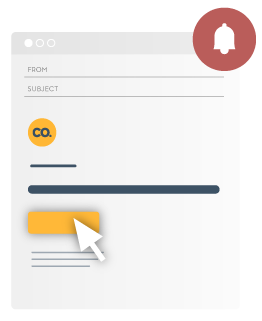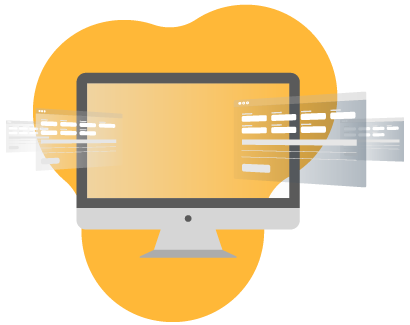 Use the one portal to send
and

receive invoices

Raise invoices to your customers from the portal and receive invoices from your suppliers directly to Colladium.
Help at your fingertips
We've got a comprehensive knowledge base, that'll walk you through how to get started, issue an invoice and more. And if you can't find what you're looking for there, just get in touch with our support team.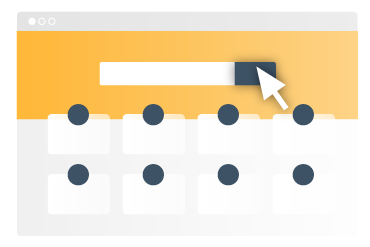 We use the Peppol standard for e-invoicing here in Australia and New Zealand. To find out if your customer can receive e-invoices, search for them in the Peppol directory here.
If you try to send an e-invoice to someone who can't receive it, we'll let you know before you create it. And you can always invite them to join Colladium to receive e-invoices for free!
Easy to use
Nothing to install
Free to use!